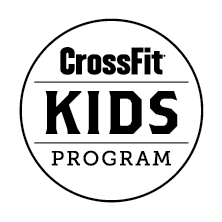 At Fig Fitness, a staff of passionate, knowledgeable trainers motivate clients of all types to burn fat and build muscle through strength, cardio, and resistance training. Rather than resting on weight machines and ellipticals, members train with expert-led classes such as CrossFit, Kettle Box, Real Fit and Yoga.

Owner

Head Coach

Felix has been personal training for over 10 years and leading group classes for almost 4 years. Felix studied Health Promotions at Emporia State Universite. Like most trainers Felix has a passion for fitness. One of his favorite parts of training is the connections he makes with his members.

"I love what I do and I think my passion for fitness shows up at Fig everyday!" 

● CrossFit Level 1

Yoga Instructor

Meredith has been a fitness instructor since 2006. While she enjoys teaching all fitness classes, Yoga is her favorite to teach. Meredith enjoys all forms of fitness. She recently completed her first marathon in 2012. 

"I always feel amazing and more relaxed when I'm doing Yoga regularly"

Owner

Fatima grew up in Brazil playing soccer, handball and surfing. After moving to Missouri and meeting her husband, she began to share his passion for fitness. Together they opened Fig Fitness and now hope to inspire others into a healthy and more active lifestyle.

"I am very fortunate to be in the fitness industry, it is one of the most rewarding jobs out there. I have witnessed amazing transformations, and have met wonderful people that have impacted my life. I would not trade this for the world."

Coach

Rachel is a former college track athlete, she has found that CrossFit meets her passion for high intensity exercise and competition. Rachel is currently a physical education teacher by day and has recently earned a masters degree in Kinesiology.

"CrossFit Fig has an atmosphere that you won't find anywhere else, Fig is family. I'm so very excited to be a part of this team."

● CrossFit Level 1

● CrossFit Kids

Group Class Instructor

Personal Trainer

Jamie leads Kettle Box classes as well as RealFit classes. In the last 2 year Jamie has transformed her body and mind through health and fitness. She now uses her passion for health and fitness to inspire others to change their lives. Jaime plans to become CrossFit certified in the near future. 

Group Class Instructor

Personal Trainer

Carter has been leading Kettle Box and RealFit classes a Fig for a year. He plans to get CrossFit certified in the near future so that he can accomplish his life long dream of being awesome!

"Sup"

● ISSA Certified Personal Trainer